About HobokenWeather.com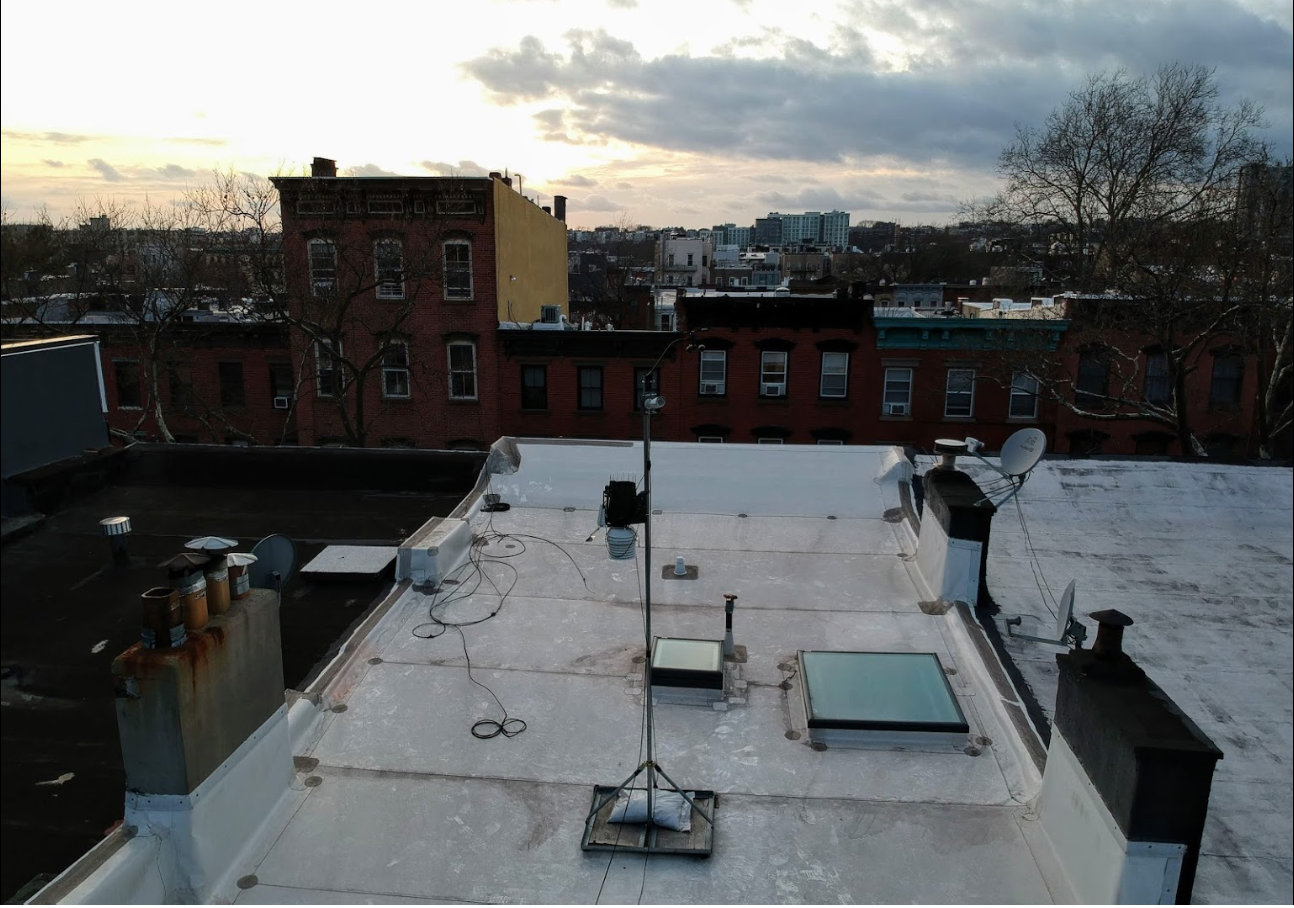 HobokenWeather.com is based in Hoboken, New Jersey; located directly across the Hudson River from Manhattan. The weather station is located in midtown at 7th & Bloomfield St. The coordinates are 40.7451 Lat, -74.0314 Lon. and is at an altitude of 14 feet above sea level. It is roof mounted, 40 feet above Bloomfield Street. HobokenWeather.com has been online since April 2016.
The station is a wireless Davis Vantage Pro2 Plus 6163 with UV and Solar Radiation sensors and a fan-aspirated radiation shield for more accurate temperature readings in direct sun. It is attached via a Davis Weather Envoy to a desktop running Windows 10 on an Intel Quad Core i7 with 16GB of RAM. All real-time data including the graphs and gauges are generated using Weather Display. The website was designed using Adobe Dreamweaver. The WeatherCam is a Panasonic WV-V1330LK 2MP 1080P PoE IP Camera. YouTube Live Streaming is performed by OBS Studio.
Weather and Community Links
Weather Affliates
WeatherUnderground.com
Northeastern Weather Network
Citizens Weather Observer Program (CWOP)
AWEKAS
Other Weather Related Links
National Weather Service - Eastern Region
Ambient Weather - Best place for weather equipment
Davis Instruments - Makers of our Station Hardware
Hoboken Community Links
Official City Website
City Parking Info
Hoboken Transit Maps
Hoboken411.com
HobokenMenus.com
PATH Schedules
Ferry Schedules
NJ Transit Trip Planner
Acknowledgements
This site is a template design by CarterLake.org with PHP conversion by Saratoga-Weather.org.
Special thanks go to Kevin Reed at TNET Weather for his work on the original Carterlake templates, and his design for the common website PHP management.
Special thanks to Mike Challis of Long Beach WA for his wind-rose generator, Theme Switcher and CSS styling help with these templates.
Special thanks go to Ken True of Saratoga-Weather.org for the AJAX conditions display, dashboard and integration of the TNET Weather common PHP site design for this site.